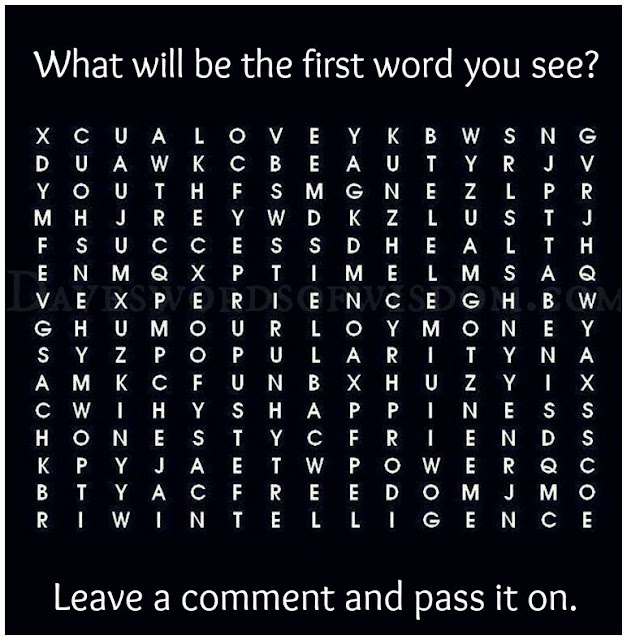 What word will your eyes be attracted to?It is believed that what you see will be something that relates to you or something that you wish for.
When I first opened this, the first word I saw was HEALTH, quickly followed by LOVE, POPULAR and HONESTY.
My HEALTH is very important to me and something I take seriously - I recently gave up smoking.
We are all unique and we will all see different words and they will mean different things to us all.
Have fun.
The post was edited 1 time, last by mr.bean ().