Hello, my name is Lucifer

. If you don't know me I am a member on CoLD Community (duh) and have returned to roleplay and have been playing again and returned to my gaming hood. One thing that makes a RP server is the map, and I chose to look back on my memory of RP and realised that RP_Amsterville was one of the best maps for RP or even for HL2DM, I considered the thought of the map being the next map for Syle22 and wondered why it hasn't been popular map for Syle22. I asked around and it seems that no admins agreed upon the idea of RP_Amsterville, I figured that it was because not enough buildings/rooms and so I decided to bring this up and consider on making a remake/expansion for RP_Amsterville. Amsterville has a beautiful environment and buildings. The atmosphere is just unbelievably amazing and I think if I make an expansion for the map and add in the key features for the RP server this could be a great or even one of the best maps. If you are not familiar with Amsterville take a look at this link here: smartzenegger.nl/maps/amsterville.html. Unbelievable work, definitely worth a look.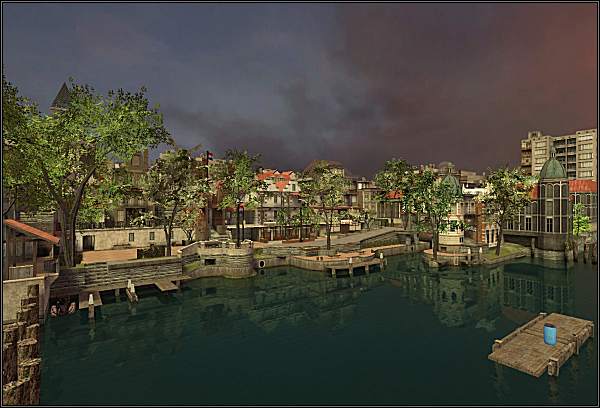 What I need right now is all the people who may be aware of why this map hasn't been chosen.
What you will like to see in this map?
What you don't like about this map?
THIS IS JUST AN IDEA AND NOT 100% GOING TO HAPPEN!
AUSSIE

AUSSIE

AUSSIE

OI OI OI